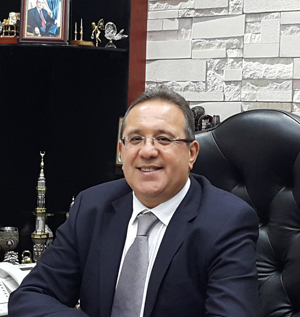 Our professional heritage as a Group is deep and long rooted since 1963. With the changing times and market demands, we have been able to successfully keep pace and re-invent ourselves constantly. With CFM, we are confident of offering to our clients an edge above the rest and resolve all their FM needs under one roof.
Our expertise in the field of soft services will help us build an equally strong base in the hard services and we are in fact, slowly and steadily inching in that direction. Through the various divisions we are able to meet varying customer demands in-house. Through TNZ Maintenance, maintenance and allied services are provided while Tanzifco Express focuses on specialized cleaning services and Fist is our security services company.
We take pride in putting together integrated service deliverables for our valuable clients as a complete FM service-provider.
Mr. Ali Deryan
General Manager – Tanzifco Emirates/CFM