Tanzifco Express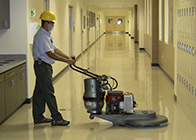 Cleaning & House Keeping
Tanzifco believes in expanding its horizons to serve the needs and requirements of the customers with utmost dedication. All our staff is qualified to understand the needs of the customer. Our specialized services are as follows.
Supply of Office Assistants
Office staff are trained to clean office rooms, prepare beverages, attend to guests and to act as the link between the offices of an organization.
Supply of Messengers
These staff members are well trained and educated to carry on the endless tasks of communication i.e. to act as a courier agent for the office. They speak, write and read the local language and have comprehensive knowledge of the cities of UAE.
Supply of Housekeeping Staff
We have experienced housekeeping staff working in a number of restaurants and hospitals across UAE. Our staff is trained and qualified to handle such unique services and provide housekeeping in cleaning services in high risk speciality areas.
Specialized Cleaning – Rope Access, Scaffolding, Cradle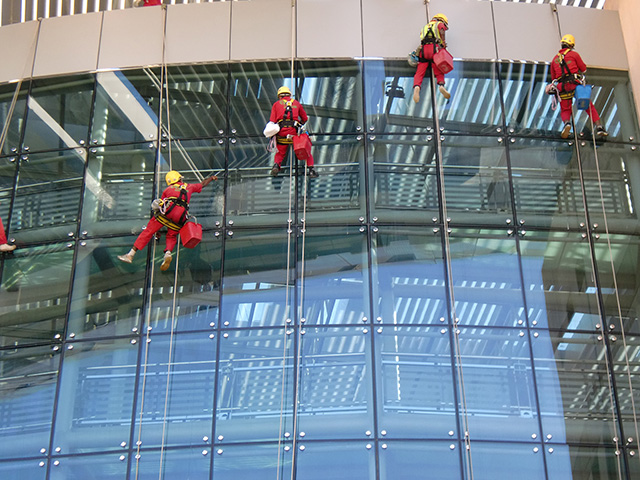 Rope Access Team: Abseiling or industrial rope access is a safe method of cleaning at heights or at places where other means of cleaning is not feasible. Our workers are IRATA (Industrial Rope Access Trade Association) certified.
Scaffolding Team: The scaffolding team is well equipped to tackle specialized high level cleaning tasks – both while cleaning the interior and exterior of buildings.
Janitorial Team: The janitorial team executes the general cleaning assignments. However, our janitorial team's scope of work includes cleaning of carpets, glass surfaces, stone-care and other regular cleaning jobs. Our team cleans apartments, offices, villas, other utilities, etc. within a given time-frame and as per customer's specification.
Waste Management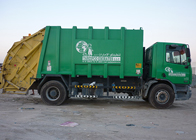 Tanzifco is a leading company that provides professional environmental services in the field of Waste Management in the Middle East. Tanzifco reiterate its commitment towards environment protection and adoption of best practice in the area of waste management. It emphasizes on using eco-friendly equipment and sustainable technologies in all its operations to ensure the highest level of services to its clients in the most eco-friendly manner. Tanzifco promotes waste management and provide outstanding services for waste collection and management all over the Middle East region. Tanzifco dedicates to deliver holistic waste management services including but not limited to domestic waste segregation, transportation o and disposal. Our waste management service delivery is strictly governed by up-to-date standards, which minimize the impact on the environment. Tanzifco specializes in collecting waste from the points of origin. It is equipped with up-to-date waste removal trucks and set-up with modern compactors. We also supply bins and waste containers in various sizes. The company is committed to ensure the environmental friendly approach in all ecological activities, protecting health & safety of all the employees and increase awareness of their responsibility towards the protection of the environment.
Our Services
Waste management involves the following scope of work:

Area Cleaning
Road Cleaning
Waste Disposal