BICSc Award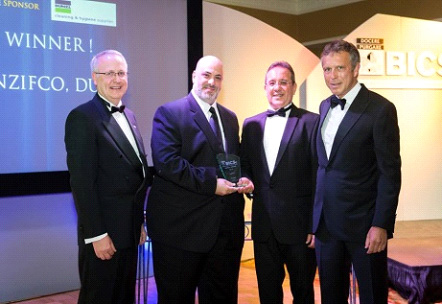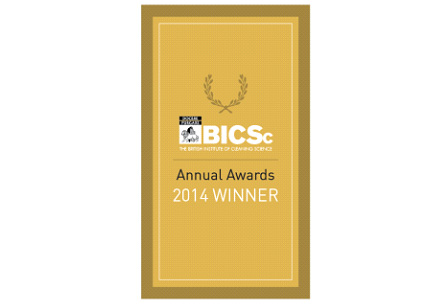 Tanzifco has been conferred with an International Award in appreciation and recognition of its contribution to training as per the British Institute of Cleaning Science's (BICSc) standards. This Award has been conferred underlining our dedication to training and empowering our employees.
The award ceremony took place on 18th September 2014 at Forest of Arden, Marriott Hotel & Country Club, Birmingham, United Kingdom. The award was presented to Tanzifco represented by Mr. Ali Deryan, General Manager, UAE and Mr. Ahmed Alayan, Deputy General Manager, Kuwait on behalf of Mr. Mustapha Alayan, Chairman, Tanzifco.
It is a reiteration of the trust our internal stakeholders, that is, our employees place in us and indeed a matter of great pride for each and every employee of Tanzifco Group. Since the past five decades, we remain continuously committed to delivering our promise to all our internal and external stakeholders as an organization with a conscience and proficient service delivery.
Out of several competing companies, Tanzifco was chosen for this Award  for an outstanding performance in promotion of the BICSc Training and Standards. This award is given annually to a company which maintains the cleaning standards as per BICSc. It is a prestigious honour that serves to recognize the best with superlative service standards. A testimony to this is Tanzifco's growth from strength to strength with the Tanzifco Training Centres in UAE and Asia, our Oman operations and offering both soft and hard FM services under the umbrella of Complete Facilities Management Services L.L.C.
Client Testimonials
Staff Recognition
At Tanzifco, employees are awarded 'Project of the Month' and 'Worker of the Month'.   The purpose of the Award is to reward those employees who show exemplary individual achievement, contribution and performance in their jobs and other related duties beyond their own work and we acknowledge those whose efforts have inspired and supported the performance and achievement of others. We provide awards to such employees by a means that is fair with equal consideration of all eligible staff, regardless of the  locus or level of responsibility within the camp.
We provide this monthly recognition to the employees who demonstrates a positive attitude towards work responsibilities, co-workers and clients and serves as a role model for others and accept and carry out additional responsibilities beyond regular job assignments for the growth of the company as a whole.