CFM participates in Earth Hour to Encourage Energy Saving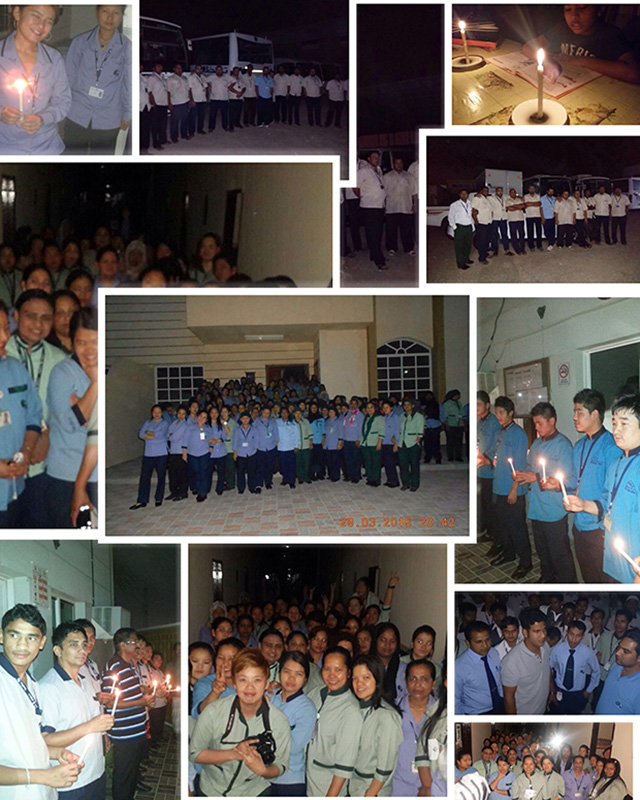 CFM Facilities Management L.L.C. believes in working towards energy conservation for the future and participated in the Earth Hour on 28th March 2015.
CFM Facilities Management Services LLC, a leading provider of Integrated Facilities Management Solutions in UAE participated in the Earth Hour 2015, world's largest campaign conducted by the World Wide Fund for Nature (WWF).
CFM participated in the Earth Hour initiative by turning its lights down and encouraging energy conservation. The event took place on Saturday, 28th March 2015, from 8:30 PM to 9:30 PM local time. During this hour, CFM turned out the lights in its staff accommodation as well to demonstrate its commitment to environmentally sustainable action.
"CFM promotes sustainable living and expects its employees to partner in this initiative. Be it in our work situation or at the personal front, we believe in environment-friendly solutions and participating in such activities as the Earth Hour," says Mr. Ali Deryan, General Manager – CFM.
He further adds, "CFM has an ever increasing opportunity and responsibility as a corporate citizen, to be a leader in reducing our impact on the environment and our participation in the Earth Hour is a way we help raise awareness on the importance of energy conservation and our commitment to sustainable business practices across our companies."
Since its start in 2007, the annual event has grown into the single largest mass participation event in the world with more than 5 million supporters in over 150 countries.
Our intent is to be a part of such global awareness events that serve to educate businesses and residents in our communities about how we can collectively initiate positive environmental change. Such symbolic actions aim to raise awareness in society about the need to take measures against climate change and contaminating emissions, as well as to save energy and reduce light pollution.