CFM Celebrates World FM Day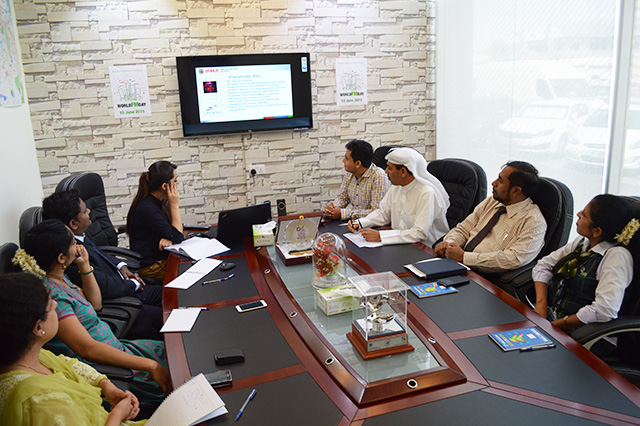 CFM reiterates the significance of sharing knowledge for healthy competition as it celebrates World FM Day
CFM Facilities Management Services L.L.C. celebrated World FM Day on 10th June 2015 by being a part of a live Webinar hosted by IFMA, drawing attention to the important role of facility management in building organizational performance. The webinar served a wide range of topics related to FM including Technology, People, Property and Process. The panellists for the webinar were John Ringness, SFP, MRICS (Canada), Shamsher Sindu (India), David Amalraj (India) and Rajesh Deb Roy (India).
World FM Day is an initiative to celebrate the importance of the FM profession. It aims to raise the FM professional profile around the globe, promoting facilities management's ideals, not only within the profession and industry, but also among governments and the general business community
"A global event of this stature is the perfect place to share information and experiences and challenges as well and learn in the spirit of healthy competition to the benefit of the industry as a whole. CFM's vision is to be the preferred facilities management solution provider by offering world class services. We seek to define mutual goals and foster fruitful business relationships with clients," said Mr Ali Deryan, General Manager –CFM.
CFM believes in partnering and sharing knowledge which would lead to bench-marking industry standards and delivering services as per international standards; World FM Day allows for such a platform.